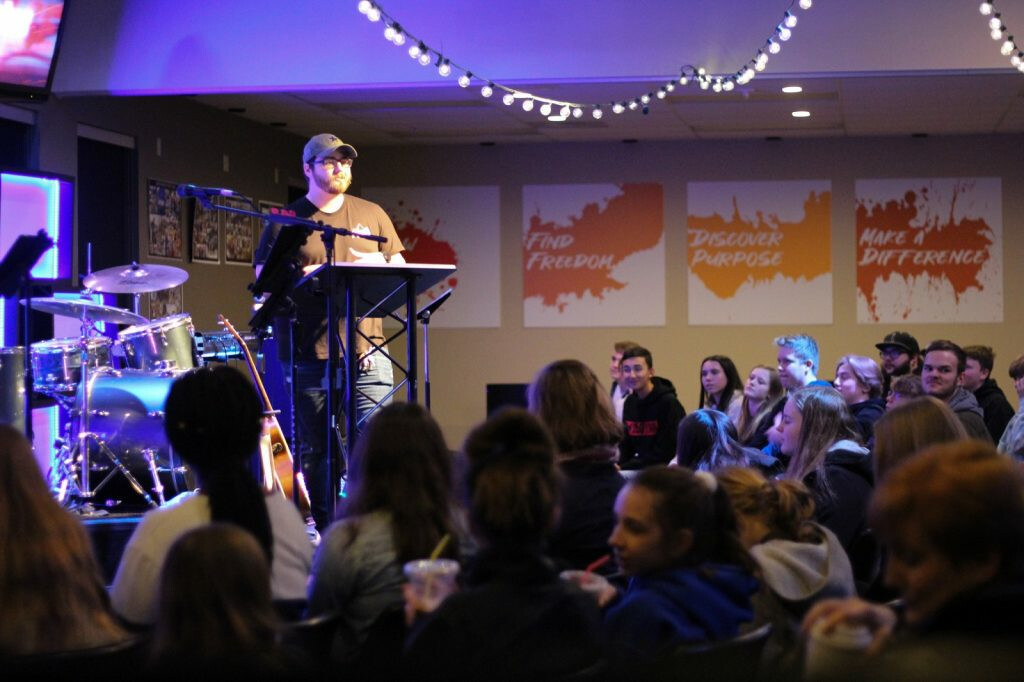 September 28, 2022 6:00pm
Contact: Kyle HuffKyle Huff
Website: https://turningpointspokane.org/next-gen/the-forge-youth/
Join us every Wednesday night for The Forge Student Ministries weekly youth service! Every Wednesday our youth come together to worship, build relationships with other youth, join in small group discussions, and to grow in their spiritual walk and relationship with Jesus. Our goal is to help all youth Know God, Find Freedom, Discover Purpose, and Make a Difference.
Our services are open to all youth grades 6-12, and are designed for students of all ages. We open the night with upbeat worship, a game, and announcements, followed by a 20-25 minute message. Once the message is finished, students break into small groups based on age and gender, where they will talk about how they can uniquely apply the message to their own life where they are at. Because we know the situations of a 6th grader can be very different from that of a senior in high school, this route gives students a chance to learn how to apply the Bible in a way that is fitting for their age. Once small groups conclude, we finish the night out with worship!

While the service starts at 7, the doors open at 6 and students are encouraged to come hang out, play some games, and get to know each other better! If you have any questions, don't hesitate to contact Pastor Kyle at kyle@tpob.org.