Community Partners

HRC MINISTRIES
HRC Ministries has grown to a team of people that oversees a learning center and residential care facility for human trafficking survivors, a food distribution center, and transitional housing for men coming out of prison. Their mission is to reach communities of hurting people with the love of Jesus Christ by offering encouragement, free resources, and services that help individuals and families affected by poverty, abuse, or neglect in the greater Spokane area.

LIFE SERVICES SPOKANE
Since 1991, Life Services has been coming alongside men and women impacted by sexual health concerns as well as those who are impacted by unplanned pregnancy through their MyChoice Clinics, Maternity Home, Mentoring Programs, Post-Abortion Care Network and Host Homes. The most important services offered through Life Services are compassionate long-term care, accurate up-to-date medical information, resourcing and the opportunity to know the love of Jesus Christ.

CHRIST KITCHEN SPOKANE
Christ Kitchen is a job-training project providing work, instruction, discipleship, support, and fellowship for women living in poverty in the Spokane area. They work to reveal Christ and make known the facts of the Gospel through group support and fellowship, individual discipleship and job training. Christ Kitchen seeks to enable women trapped in poverty to improve, renew, heal and maintain spiritual, mental, emotional and physical health.

WORLD RELIEF SPOKANE
World Relief Spokane believes refugees and other immigrants are vital to the flourishing of our country and community. Together, we can empower refugees and other immigrants to find hope, rebuild their lives and create communities of welcome. Since 1992, World Relief has empowered churches, community organizations and people like you to adapt to the challenges of the moment for the sake of refugees. Today, World Relief Spokane is part of a national network of offices through which over 400,000 immigrants and refugees have been welcomed into this country.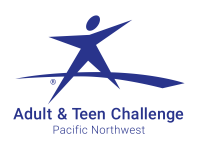 TEEN CHALLENGE SPOKANE
Teen challenge is an addiction recovery ministry that puts hope within reach though long-term discipleship, helping people to become mentally sound, emotionally balanced, socially adjusted, physically well, and spiritually alive! The Spokane branch of this ministry services men age 18 and older for a 12-18 month program including biblical studies, work projects, education, recreation and more.